Christmas 2023 Show Filming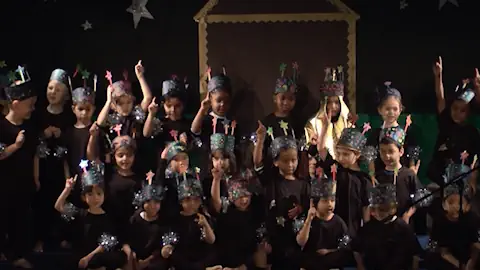 Christmas 2023
Unwrap the Magic of Christmas 2023 with Our Show Filming Services!
'Tis the season to sparkle and shine, and what better way to celebrate the joy of Christmas than by capturing your festive performances in all their glory? At School Video, we're thrilled to announce our exclusive Christmas 2023 show filming services, designed to transform your holiday performances into timeless treasures.
Elevate the Festive Spirit: Whether it's a heart-warming Nutcracker ballet, a jazzy rendition of your favourite Christmas classics, or a contemporary twist on holiday storytelling, our team of expert videographers is ready to capture the enchantment of your Christmas show. We specialize in preserving the beauty, grace, and exuberance that performing brings to this magical season.
High-Quality Filming: Our state-of-the-art equipment ensures every pirouette, every leap, and every joyful expression is captured in stunning detail. We use the latest technology to deliver crystal-clear visuals and impeccable sound quality, creating a viewing experience that truly immerses your audience in the festive spirit.
Share the Magic: With the option of DVD production and digital downloads, you can share the magic of your Christmas dance show with friends, family, and fans, near and far. It's the perfect way to spread holiday cheer and create cherished memories that will last a lifetime.
Book Now for a Merry Christmas 2023: Don't miss the opportunity to make this Christmas truly unforgettable. Secure your slot for our Dance Show Filming services today and let us capture the enchantment of your holiday performances. Make this Christmas sparkle and shimmer with School Video!
Contact us to learn more and reserve your spot for the most magical Christmas yet!